Latest Comic:
6-35
What Would You do If...
...you had the ablilty to do amazing things, but it came with an emotional price? What would you do if you had the power to kill someone and felt not an ounce of remorse? What would you do if you were Zannen "rina" Shiroi? She was Toki's new partner. And Toki's misson: re-trieve Zannen "rina" Shiroi's emotions... ~~~~~~~~~~~~~~~~~~~~~~~~~~~~~~~~~~~~~~~~~~~~~~~~~~~~~~~ Toki, age 16, has enough problems such as being a military cadet flunky, dealing with troublesome friends and constantly being mistaken for a girl. Now he has to deal with being suddenly promoted to Major without reason! Plus his partner is a super cute, super cool, and super emotionless chick! Can Toki survive through deadly missions, uncover surprising secrets, and win the heart of a girl who can't love? READS Right to Left
REVIVAL
Posted by
FMAotaku101
August 19th, 2011, 2:43 am
send a PM
Hello world! Debu here! and after a year hiatus, I am finally picking up my manga The Z.S. Project!

I am going to redo every single page! (I will do my best to have all 6 chapters redone by the middle/end of September!) :] And new chapters will be uploaded! I want to finish this story!!

Also I will be Redoing the Character page- and taking out all of the spoilers! XD

Secrets!! (and for those of you who read the character page, I have changed up the story so you will be surprised as well!

Look forward to it! and Thank you those who have supported my comic before this change!


P.S. I am planning on doing a collab manga with a friend of mine! - Title = WAKE. Look forward to it!

[ 0 ]
NEW WEBBANNER PIC
Posted by
FMAotaku101
June 6th, 2009, 7:26 pm
send a PM
HEllo Everyone!~ Its been quite a while hasnt it eheh.. well anyways i have finally put up a proper (yet quite large) site image instead of the regular banner :} i hope you all like it ~ Anyywhooo i must give credit for the semi-border and i found it right here and kinda...mofified it ? ehhe well anyways thank you very much for the border XDD

http://www.istockphoto.com/file_thumbview_approve/2720373/2/istockphoto_2720373-love-grunge-border.jpg <-- thats the link to the border ~

Well thats about all folks XD im going to be wroking on my manga a whole lot more during the summer (or anfter this week because this is my finals week for school >.<) ~
See you soon everyone~

[ 0 ]
NEW - MUSIC!
Posted by
FMAotaku101
April 11th, 2009, 5:50 pm
send a PM
new! take a look at the bottom of any page and youll see a music playlist! these are all songs i picked out that are related somehow to the chracters personatlities or any events that have, might have, or will happen! it you go to http://thezsproject.smackjeeves.com/perks/ youll find out which song represents what :} enjoy this new feature of the site and stay tuned becuase the next chapter will be coming out shortly!

[ 0 ]
GAMES!
Posted by
FMAotaku101
January 31st, 2009, 11:24 pm
send a PM
Hello everyone!!~ I finally have put up some games for all of you to enjoy!~ I have put up two games. One is a crossword puzzle (and a wordbox is included incase you get stuck) and another is an Adventure game!! im really proud of it b/c it really is pretty fun ehe.

Basically it doesnt really have anything to do with the characters but we can make up some stuff can;t we? Well here is the "pretend story! " :}

- The main characters Rina and Toki, on a space ship, are exploring for "crystals" or rina's 'emotions.' They must overcome obstacles, defeat/evade the bad guys, get power ups, and collet/retrieve the emotions!
-YOUR JOB: to guide them through the field/map and help them get through the obstacles, beat the bad guys and collect Rina's emotions!! sounds like fun? if not then take a look at some of these pictures!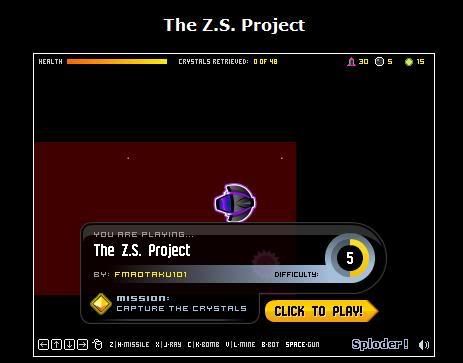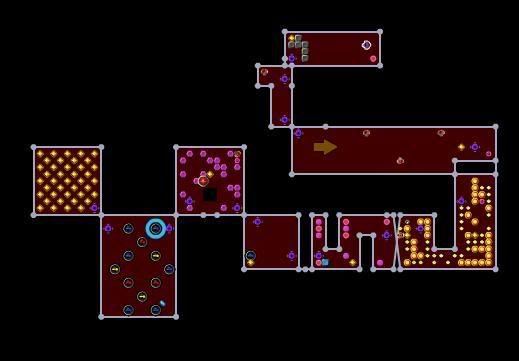 If you would like to try it you can either
- CLICK HERE --> http://sploder.com/?s=ss19353y
OR
- go to the navigation/menu bar and click perks, then the picture labeled ADVENTURE GAME

Enjoy Everyone!~

[ 0 ]
Credits !
Posted by
FMAotaku101
January 18th, 2009, 9:54 pm
send a PM
Now there are many people i would like to give credit that assisted me while i was (and currently am) making The Z.S. Project First off i would like to give credit to some of the sites i used to get some of my military informations from (most if not all military facts -such as rankings like Major and Colonel- are real facts obtained from outside sources). I have gotten permission befoe hand to use this information from the sites however i still would like to give them credit here.

http://www.defenselink.mil/specials/insignias/officers.html
http://www.defenselink.mil/specials/insignias/enlisted.html
http://www.easternct.edu/personal/faculty/pocock/ranks.htm

-More Will be given when used-If you have any questions or concerns about the sites I used please do not hesitate to ask me about it. (Pm me)

I would like to give credit to my friend W.Z.(name protected). She helped me design the female and male uniform for the story.

Also i would like to give credit to http://www.photobucket.com for being s provider/host for my pictures that i scan/draw for The Z.S. Project. If you ever needed a site to put your pictures on so you can make a art or character page i highly recommend photobucket.

Last but most definatley not least, I'd like to thank each and every person who took their time out of their busy schedules to read my manga. My goal is to let people smile and enjoy reading my manga and all of you have brought me, if not to my goal, one step closer to it! Thank You!~
That's all for now!
This post shall be updated as freuquently as possible.

[ 0 ]
KEEP IN MIND
Posted by
FMAotaku101
December 14th, 2008, 1:25 pm
send a PM
Minna,
please keep in mind that i started this manga over two years ago and my drawing style has changed dramtically within that period of time. I tried my best to redo some of my pages but alas i cannot redo them all T_T. Do please while your reading this bear in mind that some picturs will look differnt then other but they are all drawn by me. This of this as a young manga-kas stuggle to improve her work :}

[ 0 ]